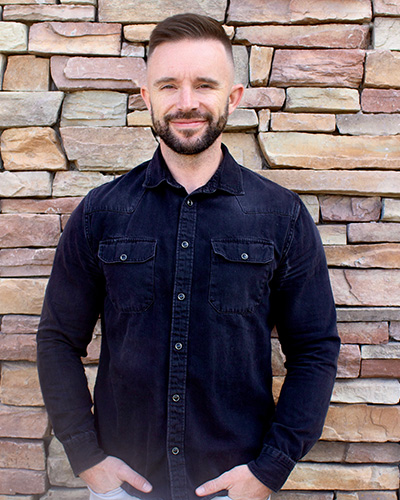 Dr. Doug Gregory, Founder & Head Chiropractor
Dr. Doug Gregory is the Founder and owner of Statera Chiropractic. Dr. Doug grew up in Cache Valley, UT where he enjoyed participating in many sports and scouting events throughout his youth. After serving a two year proselytizing mission in Chihuahua, Mexico, he attended Utah State University. Here, he continued his athletic career on the USU stunt team. Due to the rigorous nature of stunting, he suffered from repetitive neck, low back and shoulder injuries. This left him with constant headaches along with numbness, pain and weakness. Fearing that his only option would be surgery, Dr. Doug sought out alternative options. After being under specific, neurological chiropractic care he began to realize that not only was his pain being resolved but his overall health had drastically improved. His lifelong digestive issues started subsiding, and eventually were gone completely. After learning how neurologically based chiropractic care could change the lives of friends and family he loved, he knew that this was his calling in life.
Dr. Doug Gregory graduated Summa Cum Laude with his Doctorate of Chiropractic from Life University in Atlanta, GA. He then went on to establish his private practice which has quickly became one of the largest Chiropractic offices in the western United States. Dr. Doug's life mission is to help people regain and preserve their health through education, service and scientifically based chiropractic care.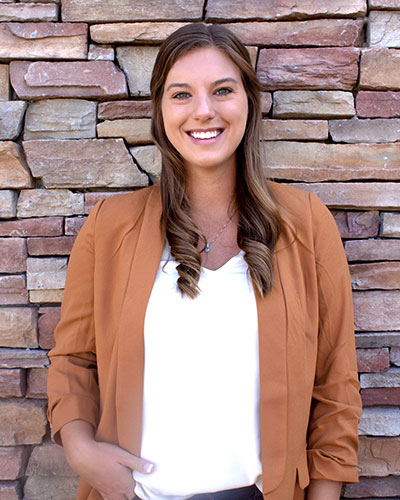 Dr. Megan Jacobson, Associate Chiropractor
Dr. Megan is an associate chiropractor at Statera Chiropractic. Dr. Megan grew up in North Dakota and practiced chiropractic there after graduation before moving to Utah. She grew up in a family of chiropractors and her dad owns a chiropractic practice in North Dakota. Dr. Megan was adjusted at only a few hours old and has been regularly adjusted since. It's because of this she understands the importance of chiropractic wellness care for all ages. After experiencing the benefits and how much chiropractic changed her life, Dr. Megan decided to pursue a career in Chiropractic. Dr. Megan graduated Magna Cum Laude from Northwestern Health Sciences University in Minnesota.
Dr. Megan has a passion for serving families in Riverdale and the surrounding area through principled, neurologically-based Chiropractic care. She is certified in Torque Release Technique and Webster Technique. When Dr. Megan is not in the office you can find her in the mountains exploring this beautiful state with her husband Matthew and her dog Sadie.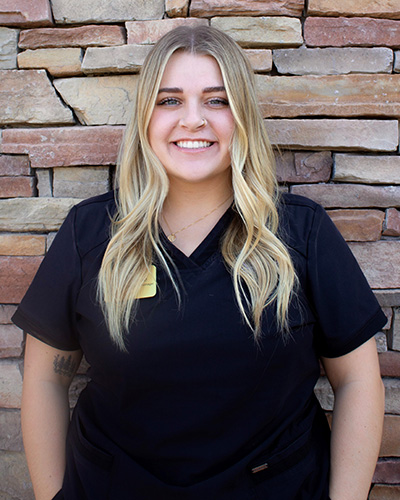 Kylee, Office Manager
Kylee grew up in Willard, Utah with her parents, two sisters, and many pets. She participated in competitive gymnastics and power tumbling, then excelled on her high school cheer squad. She graduated with honors from Box Elder High School then proceeded to attend Utah Valley University where she earned her Associates Degree. Kylee enjoys concerts, traveling, and spending quality time with her friends & family. She loves getting to know people and is excited to have the opportunity to serve the wonderful people at Statera Chiropractic.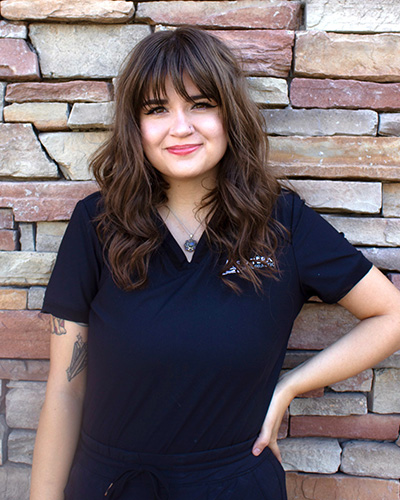 Breely, Chiropractic Assistant
Breely grew up in a small town up Weber Canyon called Mountain Green. She graduated high school as a member of National Honor's Society and was heavily involved in theater arts and cross country. Breely pursued and graduated with a Bachelor's degree in psychology, with minors in mental health advocacy and human development from Utah State University.  Since graduation, Breely has worked at many jobs and internships, allowing her to utilize her knowledge of mental health practices. In her free time, Breely enjoys skiing, camping, thrifting, and playing Friday Night Magic. She loves animals and has seven pets: two cats, two frogs, a gecko, and a boa. Breely believes that her skills in communication and empathy are what drew her to work at Statera Chiropractic with wonderful patients!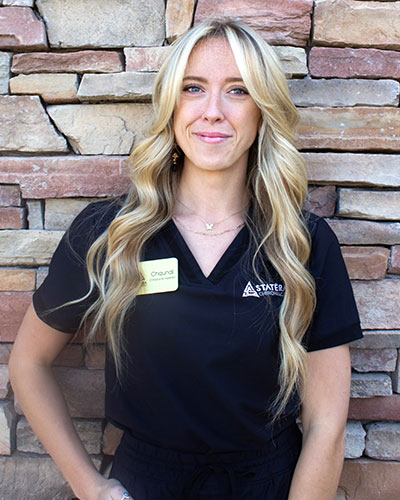 Chaundi, Chiropractic Assistant
Chaundi is an Ogden native and has been in the area her entire life. She loves spending her free time staying active whether that be outside running the trails along the Bonneville Shoreline or going to the gym. She has completed four half marathons and hopes to run a full marathon in the near future! Chaundi's favorite season is summer, because she loves the warm weather, spending time with her family up at Bear Lake and going endless amounts of hikes. Her favorite quote is "holding onto anger is like drinking poison and expecting the other person to get sick." She is excited to serve the Weber/Davis area through educating the community about Chiropractic care!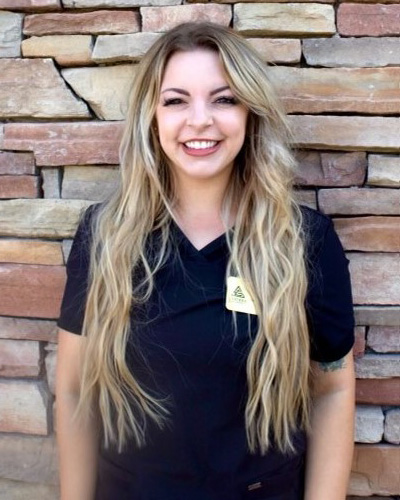 Cara, Chiropractic Assistant
Cara grew up in San Jose California and moved to Utah when she was 17. She was in cheer and dance throughout high school and went to Snow College to get her associates of Science, her CNA and then her Medical Assistant certification. Cara loves being active by going to the gym, going on hikes, and long boarding. She also loves to paint and draw. Cara loves meeting and connecting with new people. Her favorite quote is "let it be" because there are some things in life we can't control and sometimes we just need trust that everything will work out. She is excited to be a part of the Statera team and to educate others about their nervous system and about the benefits of Chiropractic care!