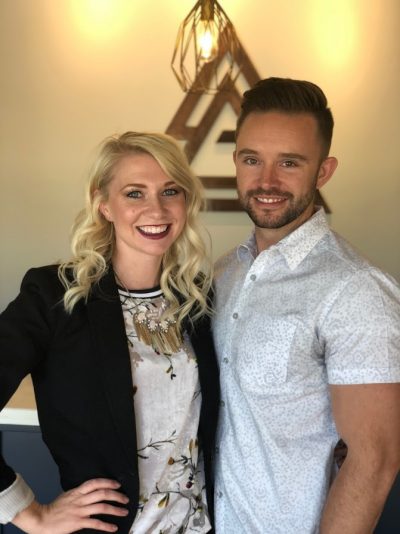 Dr. Doug Gregory: Co-Founder Head Chiropractor
Dr. Doug Gregory is a Co-Founder of Statera Chiropractic. Dr. Doug grew up in Cache Valley, UT where he enjoyed participating in many sports and Scouting events throughout his youth. After serving a two year proselytize mission in Chihuahua, Mexico, he attended Utah State University. Here, he continued his athletic career on the USU stunt team. Due to the rigorous nature of stunting, he suffered from repetitive neck, low back and shoulder injuries. This left him with constant headaches along with numbness, pain and weakness. Fearing that his only option would be surgery, Dr. Doug sought out alternative options. After being under specific, neurological chiropractic care he began to realize that not only was his pain being resolved but his overall health had drastically improved.  His lifelong digestive issues were subsiding, and eventually were gone completely. After learning how neurologically based chiropractic care could change the lives of friends and family he loved, he knew that this was his calling in life.
Dr. Doug Gregory graduated Summa Cum Laude from Life University in Atlanta, GA. He went on to learn and practice in one of the largest and fastest growing family centered chiropractic offices in Texas. Although Dr. Gregory and his family loved the people of Texas, they knew they were meant to serve the people of Utah. Dr. Doug and his wife Kyndall, along with their two children are dedicated to serving their Weber/Davis county community and excited to share the benefits of neurologically based chiropractic care with those around them for years to come.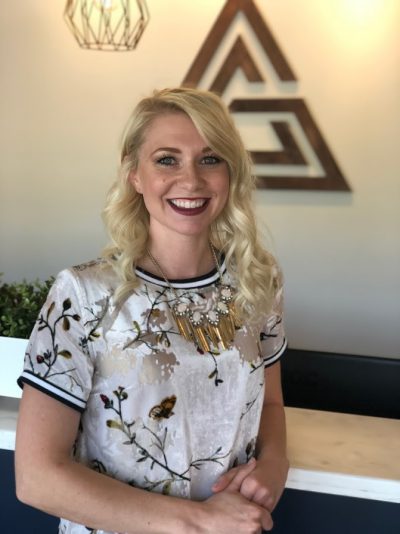 Kyndall Gregory: Co-Founder Director
Kyndall is a Co-Founder and Director at Statera Chiropractic. She grew up in a small town in Idaho. She was a very active participant in sports and extracurricular activities throughout high school. She especially loved dancing. Kyndall excelled on her high school Drill Team and was also a national competitive ballroom dancer.
Kyndall went on to get her Bachelor's degree in Corporate Communications with minors in Marketing, Business Management and Entrepreneurship from Utah State University. She served on the Utah State Athletics Marketing Team where she met her husband, Dr. Doug Gregory.
Kyndall became aligned in the mission of perpetuating the future of chiropractic while experiencing the miracle it provided her throughout her pregnancies. Her first pregnancy, she only got adjusted when she felt her sciatica flare up and would use chiropractic for symptomatic relief. Her son's birth was smooth and uncomplicated but not the natural birth she had hoped for. When she became pregnant with her daughter, she fully understood how beneficial it was to get adjusted more regularly throughout her pregnancy. This pregnancy was much easier on her body and she was able to experience an all natural water birth only lasting an hour and twenty minutes. This experience has fueled her passion for chiropractic, especially for pregnancy and infants.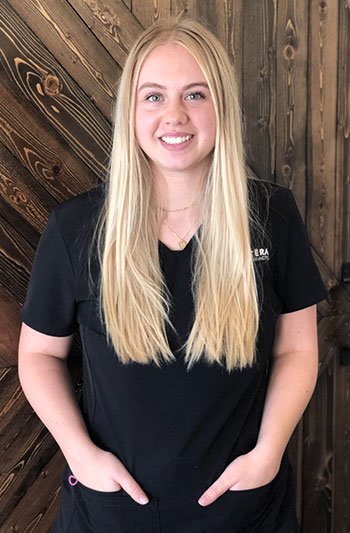 Erin Bednarik – Chiropractic Assistant
Erin graduated from high school in 2018, with a high honors diploma. Erin has a hunger for knowledge and strives to learn as many new things as possible. She is especially interested in marketing, health, and literature. Erin was an accomplished member of the DECA club where she was active volunteer in the community. When she is not serving at Statera Chiropractic, she loves to participate in many volunteer opportunities. Her most recent project was making and donating hygiene kits to the American Red Cross. Erin also enjoys spending her free time outside! "I love the sunshine and am obsessed with butterflies. If I could be any animal I would be a butterfly because, they work hard and their hard work creates beauty around them."
Tanyin Watson – Chiropractic Assistant
Tanyin Watson is originally from Idaho Falls, Idaho. In Idaho she graduated from high school with honors, participated in choir and musical theater, and met and married her high school sweetheart. She graduated from Idaho State University with a major in anthropology and a minor in linguistics in 2019. Her studies of interest include biological archaeology, osteology, forensics, and cultural studies. So far, this degree has allowed her to aid law enforcement in the identification, recovery, and processing of human remains, study effects of bone fluorescence in forensic cases, has taken her to Poland to participate in an archaeological dig, and has brought her to Utah to be a chiropractic assistant and help the wonderful people that come in to Statera Chiropractic every day!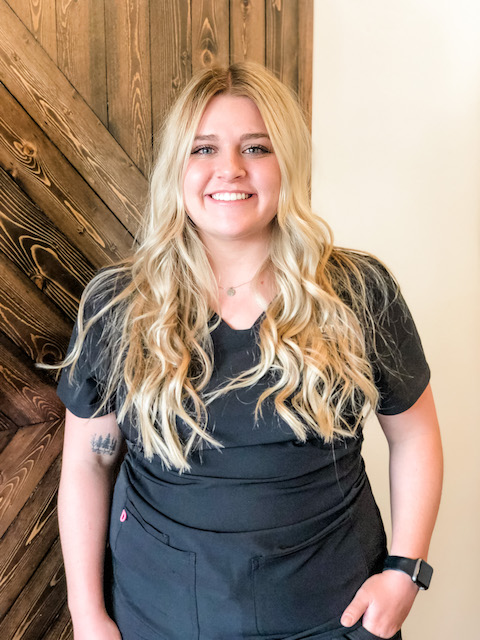 Kylee Zundel – Chiropractic Assistant
Kylee grew up in Willard, Utah with her parents, two sisters, and many pets. She attended Utah Valley University in Orem, Utah where she earned her Associates Degree in 2018. Kylee is always on the lookout for something new to try, and is hungry for knowledge. A few of her hobbies include buying new plants, playing with her dogs, crocheting, and spending time with her family. She loves getting to know people and is excited to have the opportunity to serve the wonderful people at Statera Chiropractic.